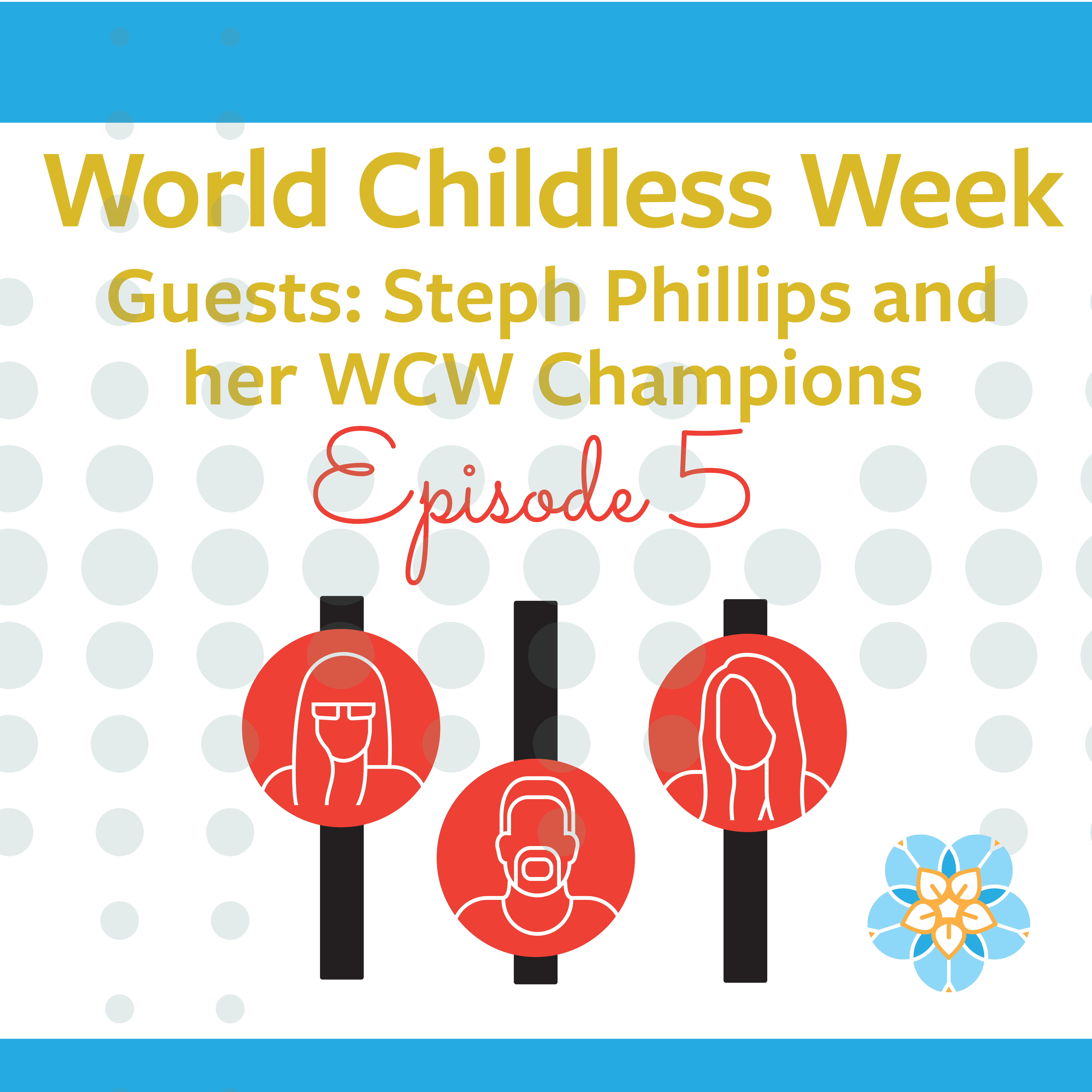 This Full Stop podcast episode was almost called 'how many Champions can you fit in a podcast'! We think we've done a cracking job of getting the words of World Childless Week founder Stephanie Phillips and her Champions including our own Michael and Berenice, into this hour-long episode. There's so much to talk about when it comes to World Childless Week.
For those who don't know, Stephanie Phillips founded World Childless Week in 2017. It's an online event to raise awareness and support the childless not by choice community. In its initial week in September 2017 #worldchildlessweek was tweeted 1.2 million times (source: Twitter analytics). In 2018 World Childless Week reached 85 countries. Wow! This year World Childless Week will take place from 16-22nd September 2019. Each day explores a different element of being childless: our stories, letters about forgiveness, using art to release emotions, men matter too, how we have empathy, finding our worth in society and how to move forward.
Stephanie is supported by the World Childless Week Champions who are all childless not by choice and share the same determination to grow the awareness week. The Champions are based from across the world and represent diverse ethnicities, disabilities, genders and sexual orientation.
Sarah Lawrence hosted this episode and asked some amazing questions which inspired Steph, and Champions Jody Day, Robin Hadley, Rod Silvers, Vicky Page, Anne Barratt, Karin Enfield De Vries, Yvonne Maier, Bibi Lynch and Yvonne John to talk about what World Childless Week means to them and the community. We also lingered on the big issues that challenge us and themes to tackle for the future.
We all came away from this interview feeling incredibly empowered. It was through community initiatives like World Childless Week and Fertility Fest that we three presenters met. Without these events, voices go unheard. We hope you'll be as moved by the words of the Champions and Steph as we were.